Our sources of inspiration



1. Our heavenly guides
After almost seven years of elegant finger exercises we found out that our lives during the past seven years had been guided by our "guardian angels, cosmic brother & sister or heavenly mother & father". They communicate with us via our intuition, during our meditations or dreams. We could put together all pieces of the giant puzzle of our life. Our life styles are organized in exactly the right way to perform our beautiful mission in the world. So in fact, we are channels between heaven, our future world in 5D, and earth. We are delighted to share our inspiration, wisdom and experiences with you. We know we will reach the new world together, only by re-member-ing who we really are. Our heavenly guides did not yet send us a photo, maybe they will send us a picture of two similar beings of light.
2. Beings of Light living in a Human Body
a) Our true brothers and sisters (soulmates)
b) Our "Wolves", persons who showed our darker side and challenged us to widen our perspective of life
c) Our family, school- & roommates, girlfriends, acquaintances, people from the street, etc.
d) Musicians: Michael Brecker, Dave Weckl, Jaco Pastorius, etc.
3. Loving creatures from cartoons
The Smurfs along with Gargamel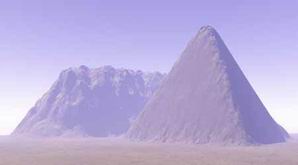 4. Cities, landscapes, parks, the sea, blue skies, etc.
- Biosphere 2, Arizona, USA
- Grand Canyon, Arizona, USA
- Death Valley, California, USA
- Big Babes Party, LA, California, USA
- La Havana, Cuba
- Trinidad, Cuba (we enjoyed smoking a cigar with rum on the roof of our guest house under a beautiful nightsky)
- El Yunque, rain forest in Puerto Rico
- Macchu Picchu, Perú
- Tiwanako, Lago Titicaca, Bolivia
- Las fogueras de San Juan, Alicante, Spain 1998, 1999, 2000 & 2002
- El parque de EL Retiro, El parque de Debod, El parque Dehesa de la Villa, Madrid, Spain
- Salamanca, Santiago de Compostela, La Coruña, Granada, Ronda, etc. Spain
- Tenerife, Gran Canaria and Lanzarote, Canarian Islands
- Typical landscapes in the Netherlands and Germany
- and many more inspiring landscapes and cities
5. Companies
- Hard Rock café (Madrid) --> energy that stimulates our 5th & 6th chakras
- Microsoft, Macromedia, Netscape, Sony, HP, Philips, Yahoo, Google
- Iberia, KLM, Martinair, Renfe, NS, Alsa, AutoRes, etc.

6. Books (click on the book for more information)