Welcome to Personal Potential
your highway express to your true Self
your highway to express your true Self
Personal Potential, your way home, your shortcut to 4D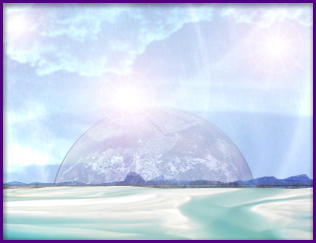 Personal Potential is your way home, your shortcut to the new world of brother- and sisterhood in the fourth dimension (4D). Planet earth is on her way home too, alltogether we have already entered a beautiful proces of transformation into our new world in 4D, this process is supposed to be ended in the year 2012, the great year of re-union of all brothers -and sisters.
Re-member who you really are via the Internet
Internet was created to connect people worldwide via a simple device, your PC or Mac. Internet is a virtual world, already vibrating in 4D, your well-known cyber world, that is made up of many cyberlands. In this cyberland, we - the Personal Potential team- , provide you with the tools you need to re-member who you are. There are two online re-member who you are questionnaires that help you to know your own, unique way to your true Self. All information you really need to connect to your authentic Self is available in this very webland of brother- and sisterhood. Look well and you will find and connect...

Your way home: connecting to your true Self
In this cyberland we will present you some keys that can be very useful in your process of spiritual awakening, your way home. Our divine essence, the great treasure of life, resides deeply within ourselves, our passion is the main connection key of life. Finding true passion in life means technically speaking: activating and harmonizing the energy flows surrounding our chakras. Our chakra vibrations help us to give us insight into our spiritual evolution process, the online Chakra Vibrator is your vibes thermometer in this cyberland.